Senior living communities have a huge scope of growth in the upcoming years and most people are preferring to live independently after their retirement. Consequently, the competition in the senior living industry is also escalating. The senior living website has become an effective way of reaching out to potential prospects and winning residents. Web development services for senior living communities play a significant role in developing a website with intuitive web design that speaks directly to the prospect and their family members intriguing them to choose your senior living community over others.
The web design of a senior living community is the front face of your business that determines whether you can win the trust of potential prospects. A professionally designed website helps your senior living community to stand out from competitors and generate more leads. Here are a few ideas to improve the website design and boost conversion.
1. Create a Landing Page with a Simple Design and Clear CTA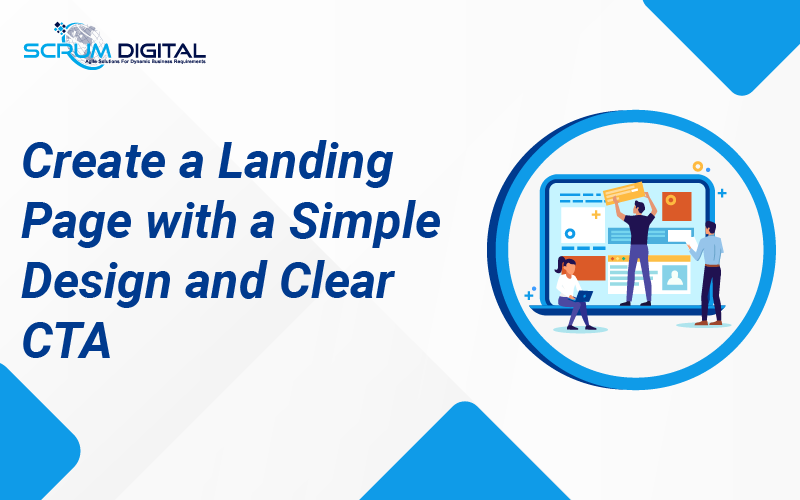 The landing page is the most important page for your senior living community that encourages interested parties to take an action such as taking a tour or signing up for your community. Keeping the website design of the landing page simple yet well-organized enables a visitor to understand the flow of website activity easily thereby providing a clear path for the prospect and also building trust.
Simple web design also means choosing a colour scheme, font size of text, and clear call-to-action(CTA). If you have noticed a large fraction of your website traffic leaving your website without taking the action, it's time to reconsider your CTA. Is it well-defined? Is your CTA easily visible? Try out enhancing the visual appeal of CTA if the website design has a plain text CTA at the end of your landing page. It is essential that your CTA pops up amongst the other content to encourage visitors to take action.
2. High-Quality Photographs portrays the Quality of the Resident's life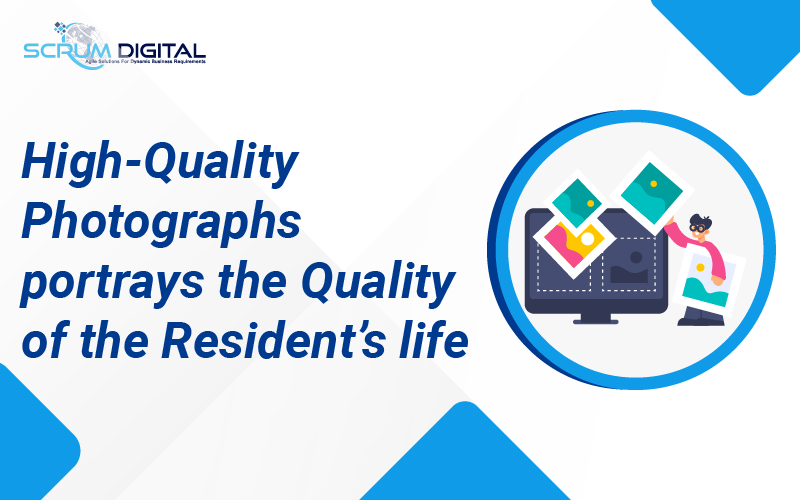 People will always opt for a senior living community that portrays a good quality of life and sufficient amenities. Using high-quality photographs to showcase the amenities of your senior living community can go long way when it comes to acquiring new residents. You may also demonstrate how happy the residents are with their lives in your community to encourage prospects to lead a similar life by joining your community.
Photographs make a visual appeal to potential prospects. Therefore, try to click relevant photographs to give them an idea of how residents enjoy living in your senior living community. As some high-resolution photographs may slow down the loading speed of your website, make sure to optimize the photograph while web designing to ensure quick loading. Also, regularly update your website with photographs of events and activities conducted at your senior living community to build a sense of belonging and intriguing prospects to become a part of your community.
3. Simple and Smooth User Navigation for better customer experience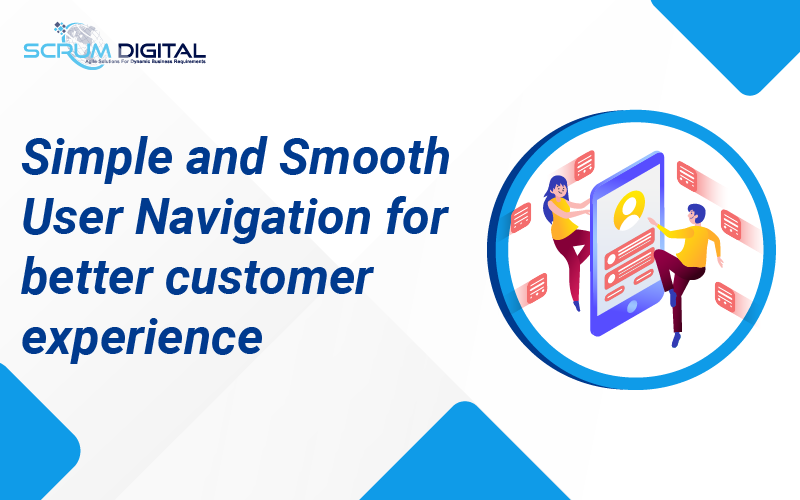 A complex user journey may lead to missed opportunities for your senior living community. It is essential to design a clear user journey path so that the interested parties can explore and gather information from your website without scratching their heads.
Make sure to simplify the user navigation with logical steps enhancing the buyer's journey. It is also essential to ensure that the user navigation is smooth and hassle-free. Using proper labelling and checking the whole navigation from a buyer's perspective will help you to identify the areas to improve the user pathway. Most seniors are not tech-savvy and thus you must focus on the simplicity of the user navigation to enable them to check out your website and take action without anyone's help.
4. Accessibility through Mobile Devices drives more traffic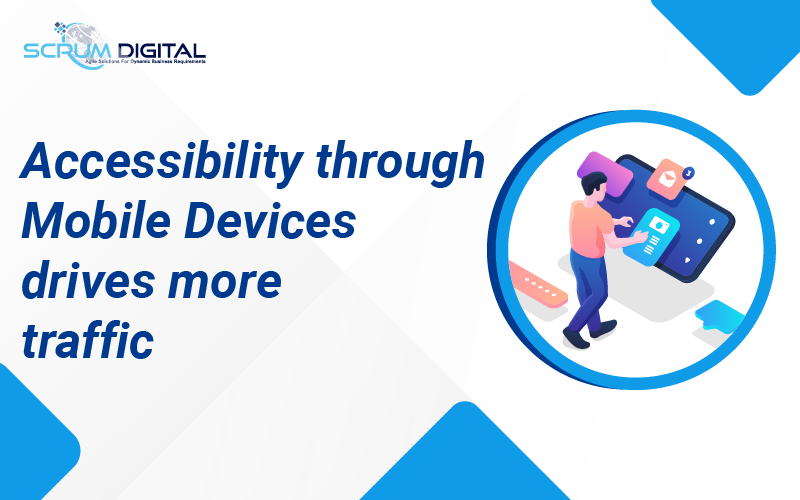 Most people search online through their smartphones. Therefore, huge web traffic comes through mobile devices compared to desktops. If you want your senior living community to stand out, it is essential to ensure that your website content is mobile-friendly.
You may further opt for developing a mobile app to reach out to a wider target audience who are searching for senior living communities through their smartphones. By hiring a reliable mobile app development company, you can either make your website through a mobile-first approach or build a native, cross-platform, or hybrid mobile app that facilitates omnichannel communication.
5. Digital Marketing to Gain Online Visibility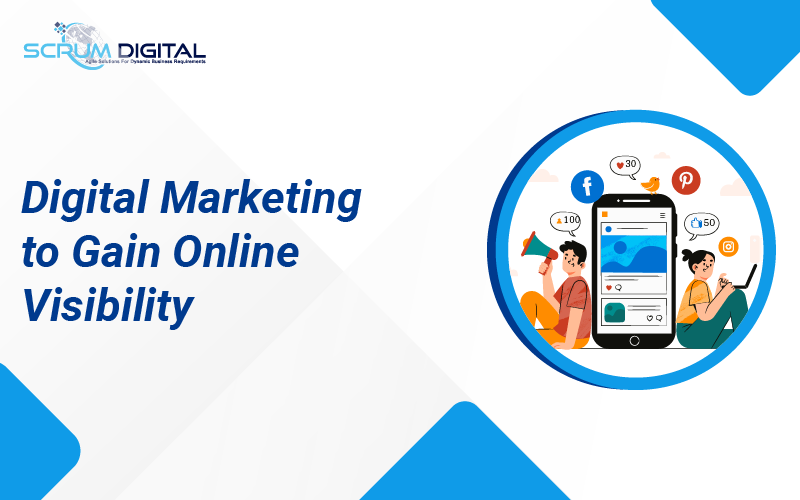 Building and nurturing an online presence is essential for your senior living community to enhance outreach and boost conversion. Digital marketing is the most cost-effective way to improve your online presence to become visible on search engine result pages as well as on social media platforms.  SEO services are an integral part of the digital marketing services that are necessary for the online visibility of your senior living community website. Enquire about technical SEO from the digital marketing company to optimize your website content for search engine ranking.
Apart from SEO, you may also invest in digital marketing efforts like PPC campaigns, video marketing, social media marketing, online reputation management, etc. Overall, you can leverage a good digital marketing strategy to gain online visibility and target a wider pool of potential clients cost-effectively.  
The Bottom Line
A high-quality website design followed by adequate digital marketing can help your senior living community to build brand awareness, cater to a larger target audience, and thereby generate leads that convert. Even though you may create a great web design, in the beginning, you will have to enhance the elements of the web design with time in order to make the user journey seamless and hassle-free. Integration of videos, chatbots, and blogs are some of the ways you can enhance your senior living community website.
Scrum Digital is a leading digital marketing company that offers digital transformative services for the senior living community. We also have expertise in providing robust web development services for senior living communities, assisted living communities, and specialized nursing homes. With the perfect blend of web development services and digital marketing services, we have helped multiple global senior living communities to generate leads and boost conversions at reasonable pricing packages. To know more about our services, feel free to get in touch with the Scrum Digital team.