Mobile Application Development is an empire imparted with unbelievable innovations and learnings. Mobile Applications have changed our living in many, unlikely ways which we couldn't dream up before, resulting in a world where there is an application for all that we can think of in different sectors like digital payments, online shopping, online banking, health care, and much more.
With the advent of technology, a massive number of healthcare apps have been designed and developed enabling the healthcare industry to expand day by day. The variety of technical adoptions adopted by the industry have been very successful. Since more users are embracing the use of mobile apps.
The contribution of Mobile Apps in the sectors of Healthcare has transformed the way humans monitor and see their daily fitness and health. Mobile health care is growing day by day.
Hospitals have begun to indulge in mHealth application development services to provide patients with the latest, convenient, and easiest ways to share information related to health effectively, efficiently, and engage patients better. 
These apps are made to focus on improving the health of human beings. With these amazing mobile apps, users can do many things like scheduling doctor's appointments, remote assistance and diagnosis, online prescriptions, patient monitoring, and so on. 
Why Mobile Apps are Getting Popular in Healthcare?

In today's fast-moving world where people hardly have any time for doing their regular health check-ups and maintaining a healthy lifestyle, these apps have a very crucial role to play. People need something easy, convenient, and fast to remain updated about their health status. People have started performing and monitoring their daily activities using these mobile devices and apps available. 
Also Read: Your Key To Success: IoT Development in Healthcare
Doctors and Patients can build a good connection with the help of mHealth apps. It helps doctors to understand the problems easily and better by the real-time data through the sheets of data of their health status and understanding it. From mHealth patients can take follow-ups, book an appointment, maintain records, connect with doctors directly, and can do much more on a daily basis. 
Impact of Healthcare Apps in HealthCare Industry
1. Health Risk Predictions
Today doctors can use the patient's reports to anticipate the health risk of an individual. Smart devices play a vital role in keeping track of their patient's data. This helps in developing machine algorithms to predict health risks in advance and according to the health, risk precautions can be taken. 
2. Better Communication and Appointments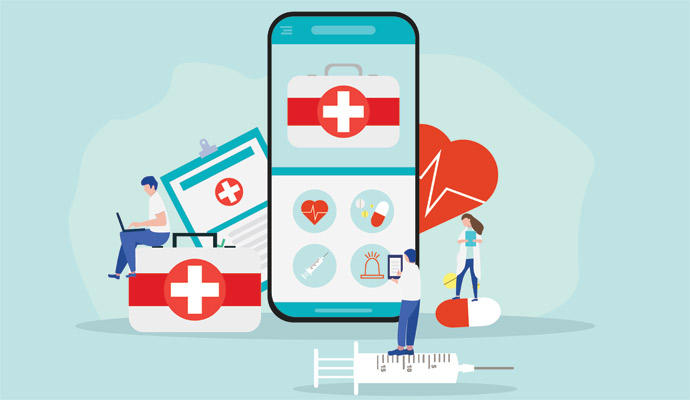 The Health Care industry has complex and sensitive data. As the medical mobile app development is increasing day by day doctors and patients can take good advantage of ever-growing mobile platforms. So, it is very important to have stable and secure communication between doctors and patients which is only possible through mobile apps. Healthcare mobile apps will definitely improve patients' communication with doctors even they are not physically available. This helps to convey valuable information about the patient to the doctor properly. 
3. Voice Commands
The crucial problems while using mobile apps are faced by elderly patients. As they don't know much about technology. But nowadays smart devices that understand voice commands with the help of Artificial Intelligence are easily available. 
4. Managing Health Records
Managing patient health records is a very important step in the health care industry. Every patient can have their heal records in mobile apps. These records will help to fetch the patient information with just one click which will save time for doctors as they are able to assist them overcall and proper time as the apps are reducing physical contact between doctors and patients.
Also Read: How Mobile Apps are Transforming the Healthcare Industry?
5. Remote Monitoring and Virtual Health Care
When we visit clinics or hospitals caregivers and nurses help in the assistance to the doctors and patients both in a similar way these virtual nurses will also help. The use of AI technology and mobile health care apps it helps nurses to keep analyze the health of the patients even from geolocation and also send alert alarms at the time to emergency to both patient and doctors at the same time. As the apps are sending alerts this will lower the delay in medication due to the communication gap.
6. Virtual Consultation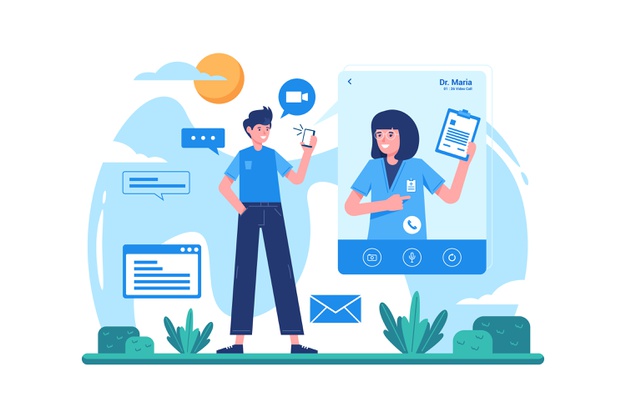 Today everyone wants to save time and virtual consultation helps you to provide consultation through video conferencing. Patients can connect to doctors using smartphones or any other devices
Also Read: Innovations That Will Change Healthcare In 2022
Top 5 Patient Monitoring Apps to Use in 2023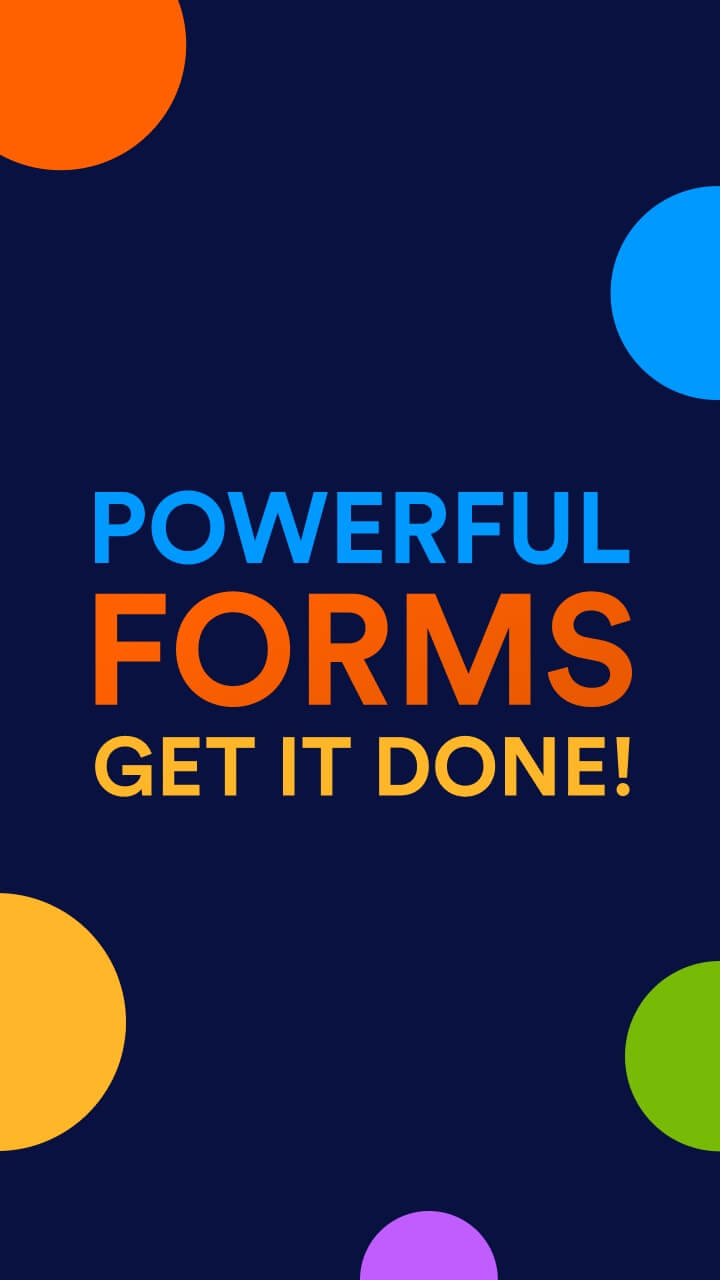 One of the most efficient methods to initiate remote patient monitoring is establishing self-report forms for patients to submit their already-possessed data. These forms can be customized to meet the specific needs of the patients. A simple form will contain fields for the patient to provide their name, address, and patient ID for correlation with their medical record. It is essential to ensure that the data is transmitted securely. 
Jotform offers a solution for this by providing HIPAA-compliant forms and a HIPAA-required business associate agreement (BAA) to collect this data. Additionally, Jotform delivers a set of templates to use, which can simplify creating these forms. Once completed, the documents can be transmitted securely to the healthcare provider for review and can be filled out on a patient's mobile device for convenience.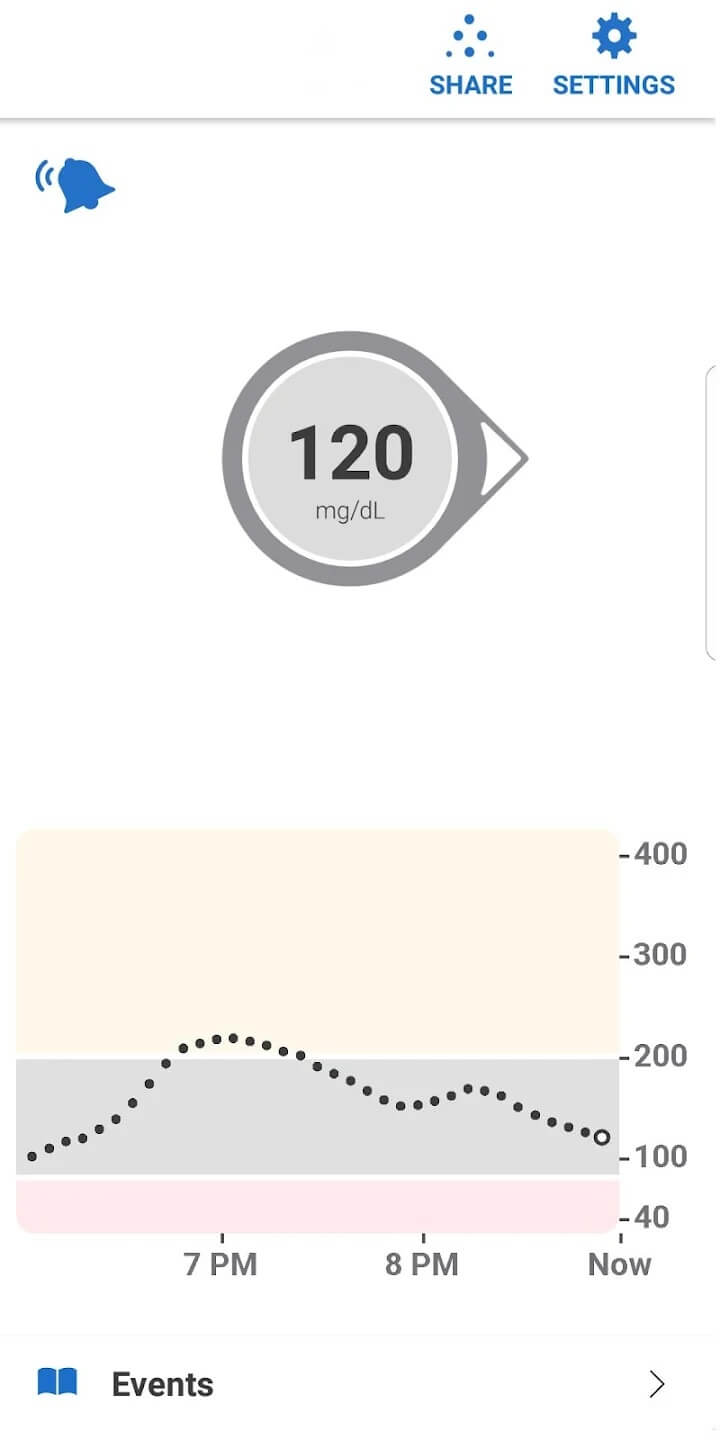 Dexcom is a company that specializes in blood glucose monitoring through remote patient monitoring. They offer a comprehensive system that includes both hardware and software. The system, known as the Dexcom G6 CGM, consists of a wearable sensor and transmitter that sends glucose levels to a smart device. The software allows patients to share their data with up to 10 people, enabling family members to stay informed of their condition.
The Dexcom Clarity software platform enables healthcare professionals to access and review patient data. This platform tracks and analyzes trends in blood glucose levels obtained from the wearable device and provides patients with a visual representation of this data. Clinicians can use this information to adjust the patient's treatment plan.

This app uses the smartphone's camera to measure heart rate and track cardiovascular health. It uses photoplethysmography, which uses the camera's light to measure blood flow. The app provides personalized feedback and suggestions for maintaining a healthy heart, including tracking heart rate, exercise, and sleep. Users can also set reminders for taking medication and schedule doctor's appointments.

This app allows users to track their calorie intake, exercise, and weight loss progress. It has a database of over 6 million foods, which users can search and log to track their daily caloric intake. Users can also set exercise goals, track their progress, and connect with friends to share their progress. It also provides a feature to track progress and set reminders for taking supplements and vitamins.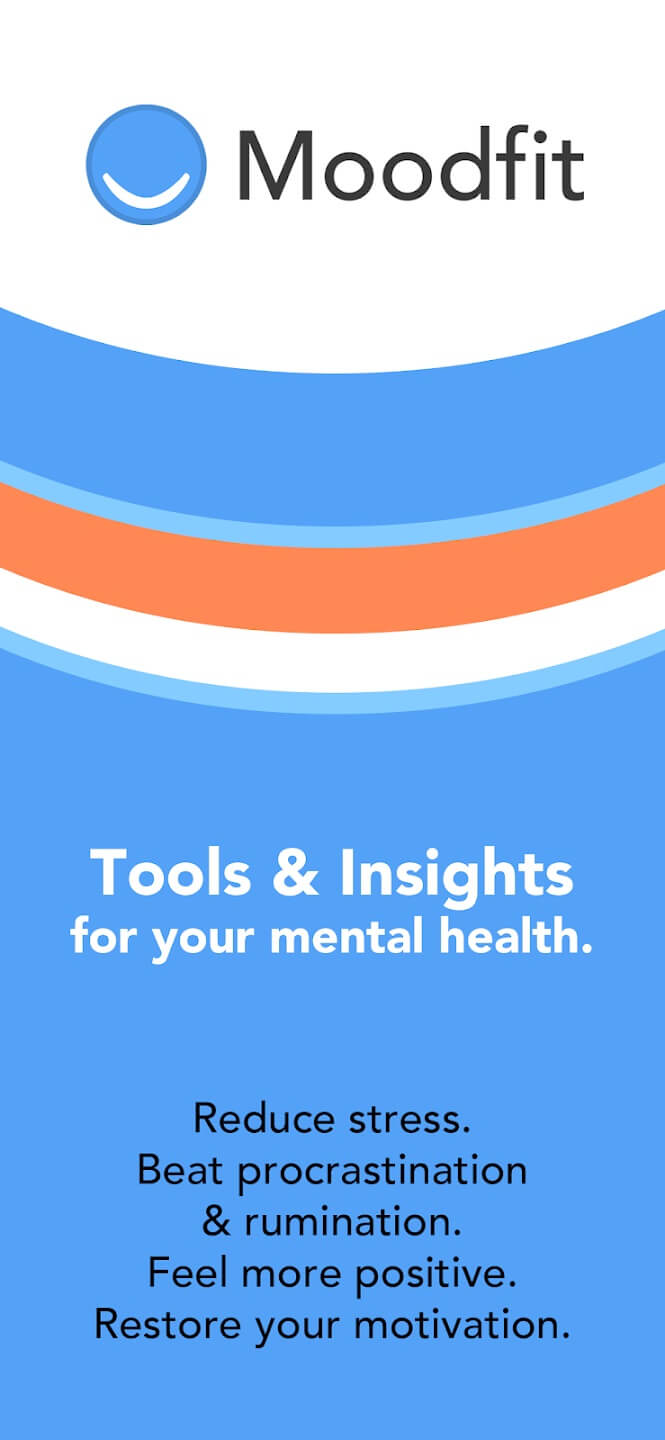 This app uses cognitive-behavioral techniques to help users manage stress and improve their mental health. It includes features like mood tracking, relaxation exercises, and personalized recommendations. The app allows users to track their moods, set reminders for self-care activities and provides guided meditations and relaxation exercises. Users can also track their sleep, and it has a feature for journaling. The app also provides personalized recommendations for self-care and mental health resources, such as books and articles.
Scrum Digital comprises a skilled team of developers, designers, and testers dedicated to fulfilling your needs. We work closely with our clients as IT partners, putting in our best efforts to enhance the user experience through high-quality services. This approach enables us to be responsive, adaptable, and customer-centric.
Currently, we are providing our services to clients based in the US, such as SiteStaff LLC and Seniors Blue Book. Our team is assisting them in modernizing their outdated products by giving them a new look and incorporating technological advancements.
Conclusion:
As technology is increasing day by day, there is no doubt that technology is changing our daily life. The advance of technology is also changing the way we heal. The ways and the amazing benefits of mobile devices in the healthcare industry are discussed for you above properly. As these, mHealth apps are very useful for doctors and patients.
There is only one risk that may affect it. Using apps unproperly can lead to unsafe practices violations of patient's privacy. The providers of Health Care services should execute a strategy. It will help them to keep the standard service while keeping patients secure and safe. 
Frequently Asked Questions:
Q1. What is a health monitoring app?
A health monitoring app is a type of mobile application that allows users to track and manage their health data, such as heart rate, blood pressure, medication schedule, and exercise.
Q2. Which app is best for monitoring a patient?
It's difficult to determine the best app for monitoring a patient as it depends on the specific needs of the patient and the type of data they want to track. Some popular apps include Pillboxie, Instant Blood Pressure, Cardiio, MyFitnessPal, and Moodfit.
Q3. What are the 5 parameters of a patient monitor?
5 parameters of a patient monitor are : Heart rate, Blood Pressure, Respiration rate, Oxygen saturation and body temperature.