As we know, the Internet of Things is changing the healthcare world. Worldwide, almost every medical organization is looking for IoT Application Development Services in healthcare. With the help of IoT, we have made remote monitoring devices in the healthcare industry.
It keeps track of real-time data of patients, which helps patients keep safe and healthy. As the interaction between doctors becomes easier it also increased patient satisfaction and treatment.
IoT has made patient monitoring easier as they don't have to admit to the hospital until they are very serious. It has also reduced healthcare costs and improved treatment.
The IoT devices help several solutions such as monitoring the patient off-clinic, lack of treatment tools, and lack of professional doctors.
In this pandemic, things have changed a lot in the healthcare industry. The only Internet of things could be the technology that can help us to solve healthcare problems.
Let's see how IoT is solving in today's world.
The Healthcare Industry Today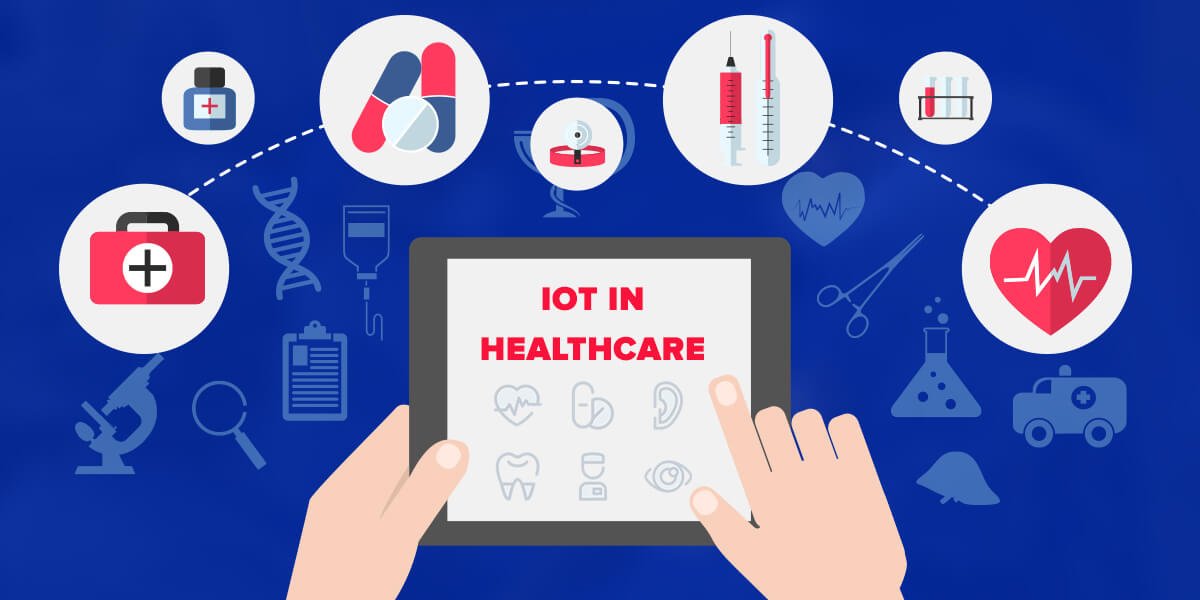 According to the changing world, the healthcare industry must change the way of providing care to patients. Healthcare is very important for every individual to remain fit and healthy in this pandemic. Professionals are essential for imposing policies in healthcare to keep the system running effectively.
Also Read: Patient Monitoring Mobile Apps
5 Basic Needs of IoT Development in Healthcare
1. To Improve Patient's Health
Imagine the wearable devices connected to the patient tell you heart rate when it is going higher or lower and also share that information on all the devices you are using while working. By updating patients' health data on the cloud and banish the need to feed it to make the most suitable decision for patients. IoT ensures that every small detail is taken into review. Hence, it can be used as a home monitoring tool.
2. To Promote Prevention Care
As health care expenses are growing it will become unmanageable in the future, prevention has become the primary area of focus. Increasing access to real-time data on individuals' health will reform healthcare by supporting people to live healthy lives and prevent disease.
3. To Turn Data into Actions
Quantified health will be the future of healthcare because health that can be measured can be improved better. Thus, it is sage to take advantage of quantified health technology. We know that data affects performance, so tracking health for better results is why we need IoT.
4. To Enhance Patient Engagement and Satisfaction
IOT can help to increase patient satisfaction by optimizing treatments and taking instant steps if the patient is not breathing well or having a BP low, a sugar level high. It also helps in Informing about patients' discharge from surgery to families.
Benefits of IoT Development in Healthcare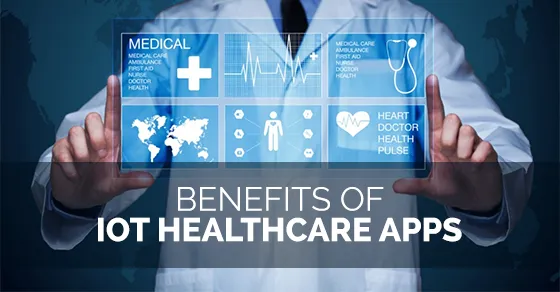 1. Lower Costs
Doctors can monitor patients in real time by using IoT solutions and medical devices. This helps to lessen unnecessary visits to the doctors and lesser hospital stays. It is efficient data management and collection.
2. Tracking and Alerts
IoT helps to collect and transfer real-time data to doctors while dropping notifications to all connected devices via mobile app development services about critical conditions.
3. Better Patient Experience
While connected to the healthcare systems through the help of IoT, doctors can boost their diagnostic accuracy and patients can get more involved in their treatment as they have all the important data in their hands.
4. Reduced Errors and Waste
The use of IoT for workflow automation and data collection is the best way to cut down the cost of unnecessary tests. It also reduces system costs and minimizes errors related to humans.
Challenges of IoT Development in Healthcare
1. Data Security and Privacy
This is one of the remarkable risks that IoT poses for data privacy and security. IoT devices help to transmit and capture data in real-time. Most IoT devices lack data. There is some ambiguity regarding regulation and data ownership. These factors help cybercriminals to hack into the system. Cybercriminals can misuse patient data by creating fake ids for drugs and medical products.
Also Read: How is IOT revolutionizing the Business Sector?
2. Data Overload and Accuracy
IoT Development in Healthcare helps to record tons of data and utilize it to gain vital insights. Hence, the amount of data is so massive that extracting data from it is becoming difficult for doctors.
Conclusion
IoT Development in Healthcare has changed the delivery of the Healthcare Industry. Technologies have improved the product. With wearable devices, we can check our heart rate, and pulse rate. It also helps doctors and patients to build good relationships. If you want to create an app or IoT device, we are here to help you with the latest technologies at affordable prices. Contact us now!!