ERP Software is a platform that connects your different departments. From marketing to sales to customer service, activities, and organizes their notes, and metrics into one united system. Every user has direct and easy access to the real-time information and client data they need. This not only allows for exceptional coordination across departments and teams. But it also makes it possible for businesses to provide their customers with something remarkable, one-to-one customer service.
Compare that to the restricted functionality of old cognate and legacy systems. You have something with the capability to revolutionize the way you connect to your customers. You can't explain ERP software without taking into thought cloud computing and SaaS. They both work together to allow ERP platforms to be available anywhere a user has internet access.
Through these technologies, cloud-based ERP solutions can grow your business. Every company can take advantage of ERP software no matter the company size. 
Need of ERP Software
1. Standardization of Software
With an unmanageable system, several business processes within an organization make disparate applications to manage alike operations. This can lead to formless data transfer, security gaps, and time-consuming processes. 
An ERP system holds together all these processes with a united interface. It makes it easy for users to access data with a condensed dashboard and features like access control and it also increases data security. 
2. Faster Response Time


As you start obtaining friction in the market, your reputation increases. Your ability to upgrade your service delivery could act as a major difference from your competition. To provide better service to customers, your main executives and your sales team have utmost access to all information throughout all departments. This system requires it to be integrated into one focused unit.
Today almost all companies are already using accounting software. The inability of the software to be successfully integrated into many other business processes delivers many solutions ineffective. Many ERP software today have built-in accounting software that eliminates the need to replicate work and manual data entry. 
3. Better Accounting and Financial Reporting
Maintaining track of your financials is a crucial factor in determining your success through a growth period. As your company develops the complexity of transactions may seem enormous without an effective centralized system. 
Manual data entry considerably reduces your productivity. But an integrated ERP application can keep track of your outgoing and incoming transactions. It can contradict the need for repetitive data entry work and increase the efficiency and visibility of essential operational data through a centralized platform. 
4. Regulatory Compliance and Security
 Integrated ERP Software can help you to make sure that back-office operations are in sync with regular rules of the manufacturing industry. Maximum ERP solution providers monitor observance and regulatory changes. They keep updating their features to help you meet the new requirements. 
ERP software not only simplifies data processing and streamlines your business. But also enhances your security with features like it regulates data access and in-built firewall systems.
Benefits of the ERP System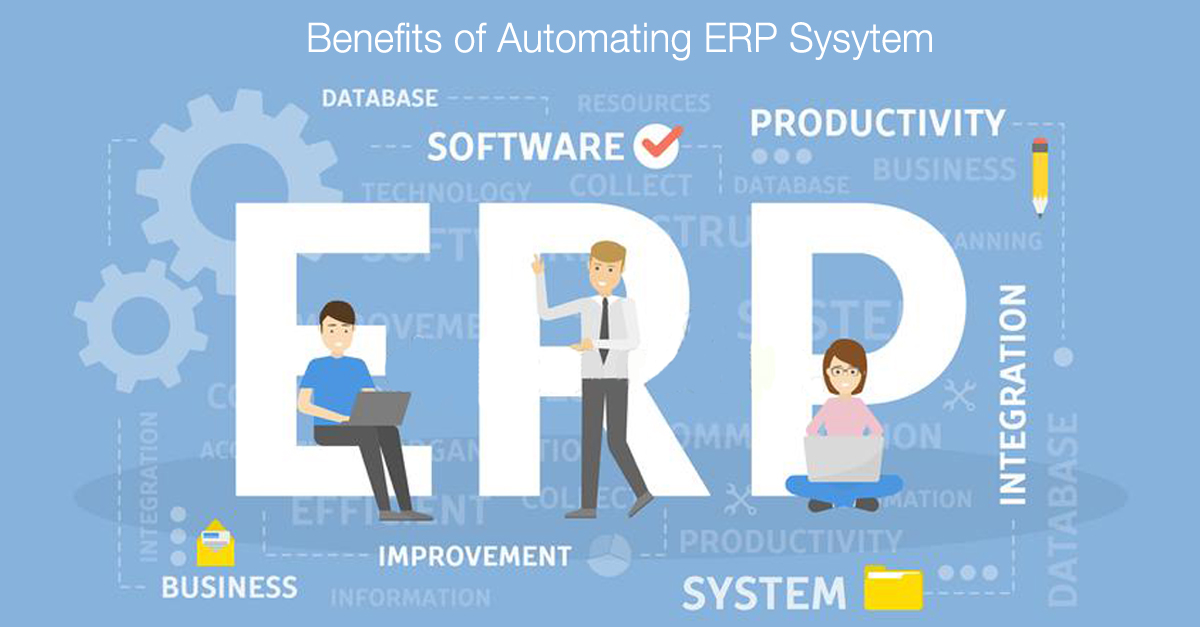 Enterprise Resource Planning (ERP) is an integrated system that can manage all aspects of a business, human resources, financial management, supply chain management, and manufacturing with the function of accounting. ERP systems are used to give transparency into the entire by tracking all phases of production, materials, and financials. 
These extensive systems act as the center for end-to-end workflow and data. ERP systems bind together and define an abundance of these business processes. It enables the flow of information with them. By gathering transactional data for numerous sources. It banishes data duplication and provides data probity. 
1. Improved Collaboration
Lack of partnership and bad communication is generally a result of employees requiring availability to the information they need. From other departments, by giving access to data. ERP software escalates collaboration, as the employees are given the capability to see the company's picture.
2. Simple Estimating and Quoting
It helps to make reporting much easier and more customizable. With advanced reporting ability, companies can acknowledge complex data requests more quickly and easily. Users can also run their reports without depending on help from IT. This helps to save users time to use for other important projects. 
3. Allows for Increased Productivity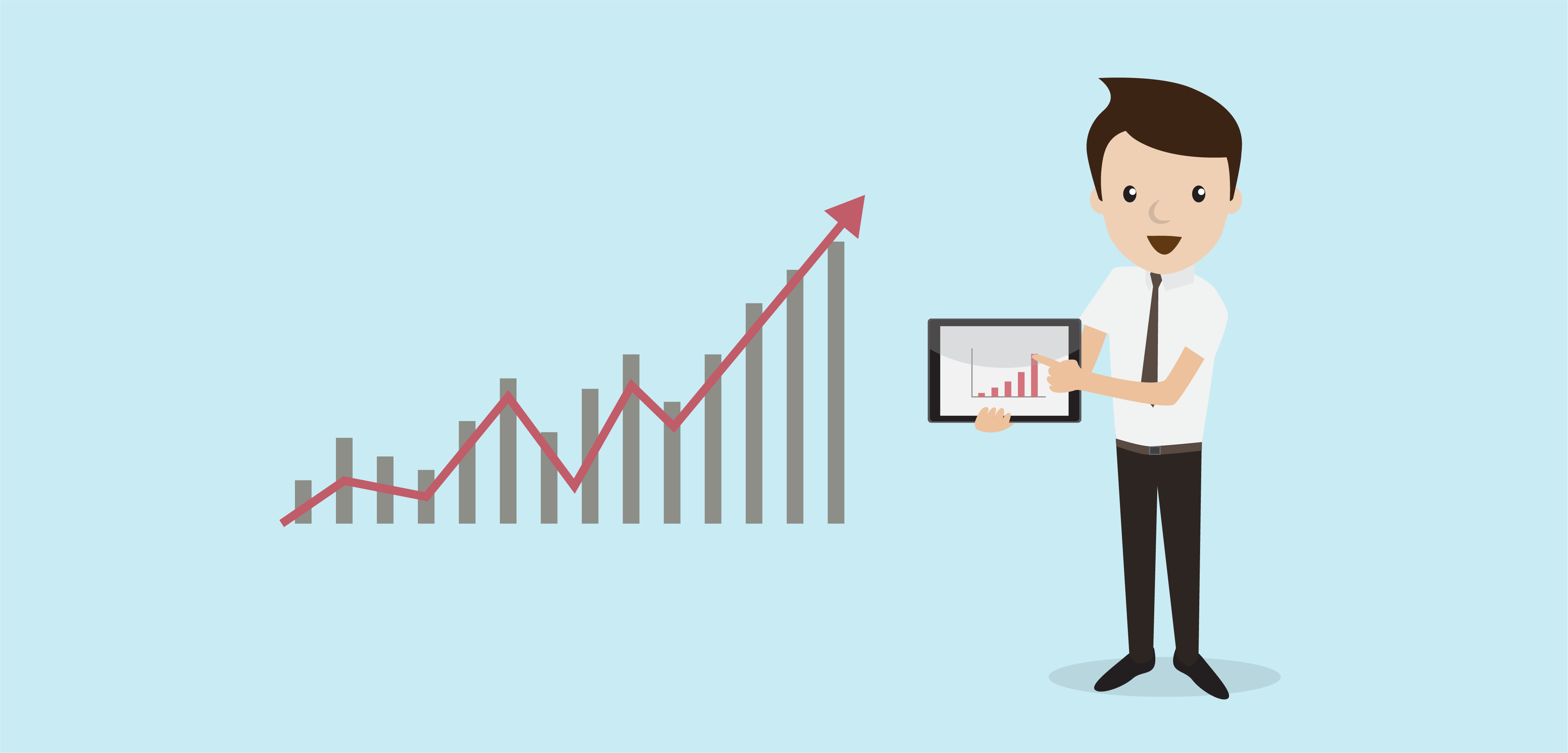 With investments in ERP solutions several businesses remarkable improvements in efficiency and overall productivity. It can help to remove repetition in business processes and monotonous tasks. It also helps in improving efforts following the implementation of ERP software which saves valuable time for employees. They can focus on other business operations that need improvement. 
4. Provides Real-time Information and Data
One instant impact of implementing an ERP solution is the systematic constant flow of information and business data across the organization. By giving this real-time information allows you to make business decisions better. Make sure that all the data and information is fresh and accurate. Many business organizations are ahead in real-time analysis. 
Also Read: CRM – Backbone for Your Business
Conclusion
It is difficult to make a decision on which platform is right for your business. But it is important to know the needs and benefits of ERP software. But make sure that potential downfalls should not scare you away from the tools that could take your business to the next level.
If you need some help related to product research we are here to help you. 
The prospects for totally efficient business functions and boosts in productivity over the long term make the benefits of applying ERP systems a valuable investment of time and resources.