With early retirement plans and the need for living a low-maintenance life, older individuals are constantly looking for assisted and independent living options, thus giving rise to senior living communities. The senior living sector has a promising future in the upcoming years gearing up the competition. The most effective way to attract elder residents and build more successful senior living communities is to build a compelling senior living website.
Your senior living website would be the first impression on potential senior residents. In this digital world, your senior living community website plays a significant role in standing out amongst competitors. Developing a responsive website with essential features coupled with digital marketing efforts can help your senior living community to thrive and also build a good reputation attracting more residents. Here are a few ways that you can boost the efficiency of your senior living community website. 
5 Tips to Build a Successful Senior Living Website
1. Optimizing your Website for Location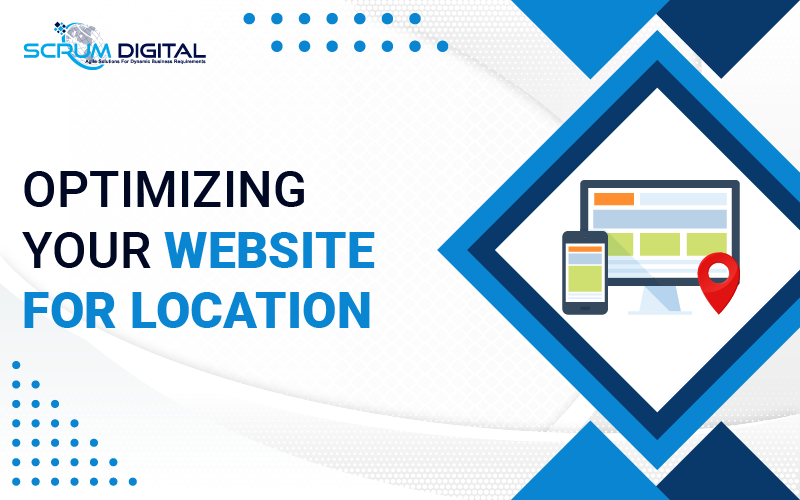 First things first, always be very specific and clear about the location where you are caregiving for senior residents. Even if you are offering multiple communities scattered over numerous locations, you need to dedicate separate web pages for each of your service locations.
On every location page, you need to showcase what offers and facilities you have to convince your potential residents that you are the best choice over your rivals. Use a common theme and mention your company's branding specifically on each page to help viewers identify you.
Make sure to consult an experienced SEO services provider to optimize your location pages using some location-specific keywords and the right content strategies. Hiring a professional team will save time, letting you focus more on improving your services at every location.
2. Showcase Your Amenities and Advantages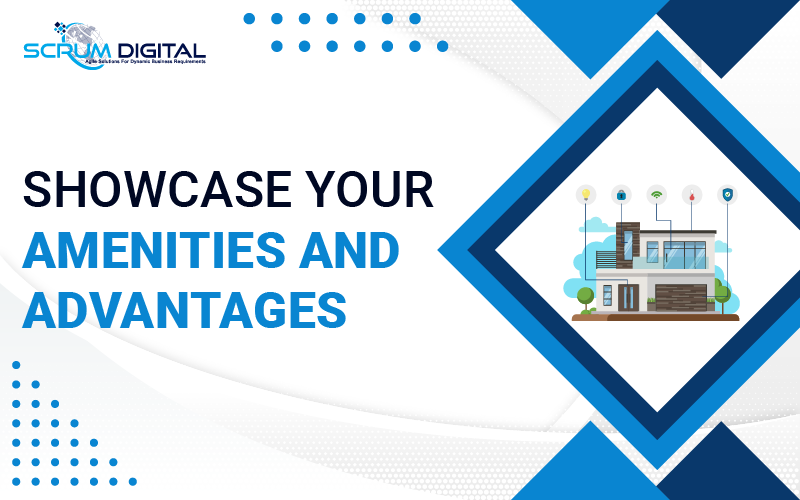 The most important things that will make a website visitor hit that call button are the amenities and the facilities you are offering. Make sure to emphasize your features and provide precise and clear details about each service you provide. Using appealing language and visuals, highlight your key features to make residents feel your real estate is worth living for the rest of their life.
If you have some unique facilities and services in one or more of your communities, mention those to simplify the decision-making process for residents while shortlisting several communities. Make sure to add enough calls to action to help visitors check out your services and features without navigating too much. In short, give senior citizens a reason to choose you by making them realize that you are the best fit for them.
3. Live Chat is a Must!
These days, consumers are heavily relying on the Live Chat feature before even buying their daily groceries. What's more, senior citizens are increasingly becoming tech-savvy and they want clear answers to an endless number of queries via the Live Chat feature. Make sure you integrate an efficient Live Chat tool on your website to address their queries and doubts.
Many companies make the mistake of understaffing or non-staffing their Live Chat facility, thinking that older people won't be able to access it. So, it's better to staff your chat feature properly and answer your customers' queries in real-time unless you wish to lose them forever!
While automatic answers may simplify manual processes, such as being able to send replies faster, they should not replace manpower. According to a study, about 73% of consumers feel that live chat is a highly efficient and satisfactory mode of communication with a brand.
In fact, it's a great way to engage with your potential senior residents personally and introduce yourself as the perfect senior living community one may dream of! So, hire one of the professional website or mobile app development services and let that chat tool show up whenever a visitor lands on your page.
4. Build a Visually Appealing Gallery
Photos and other visuals are a must for any professional senior living website. Images and videos speak a thousand words and so, half your job will be done when you reflect the lively spirit of your community through appealing visuals.
Also, make sure to add photos and videos captured from real-life events happening in your senior living community. For instance, you can showcase the fun and excitement your senior members have on a day-to-day basis through group communication, games, discussions, and at the dinner table.
Such fun-filled images will attract more visitors as they would love to be an active part of it. You can take the help of experienced social media services to learn when to put up your images and what your social media content strategies would be.
Make sure the photos or videos are bright, fun-filled, cheerful, and optimistic. In other words, your images should say a lot of things about the welcoming environment in your community and the amount of fun and engagement seniors would be able to enjoy. Avoid using stock images as they won't reflect the true spirit and essence of your community, thus reducing your client satisfaction rates.
5. Focus on Testimonials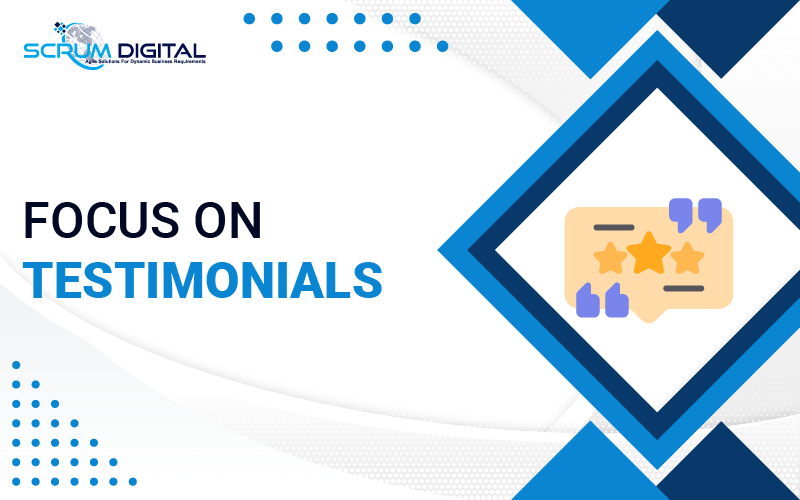 Last but not least, you need to assure your visitors about the quality of services you are offering. Add genuine testimonials of happy clients to give more confidence to new visitors. Testimonials act as word-of-mouth marketing from satisfied residents who are experiencing your facilities and a comfortable stay.
So, gather as many as you can and make a separate section or page on your website for the testimonials. After all, senior citizens are entrusting their safety, well-being, and health to the hands of someone they don't know. Besides, satisfied consumers will be more than happy to write out a few lines to help you grow and succeed.
Final Thoughts
To conclude, you need a compelling website to cater to the specific needs of your senior living communities. If you are confused about where to start, consider hiring a professional web development company for assisted living, such as Scrum Digital. We have a skilled and knowledgeable team having expertise in offering successful and highly competitive digital transformation solutions to help your senior living community grow.
After all, you deserve a caring and experienced web developer service that lets you accomplish your noble mission of helping others live better lives. To know more about our services, get in touch with the Scrum Digital team.