In the past few decades, the number of senior living communities have grown remarkably enhancing the competition and making it tougher for the senior living community to grow relying just on traditional marketing. In this digital era, senior living communities are adapting digital marketing to make themselves stand out. SEO services are an integral part of the digital marketing campaign that can ensure ample quality lead generation.
SEO services company offers robust services for senior living communities to reach out to prospects through a digital medium to grow the community cost-effectively. While a good SEO strategy provides higher visibility, a weak SEO strategy becomes an expense with low ROI. Scrum Digital is a leading digital marketing company that has expertise in providing premium SEO services to design strategies that brings leads for senior living communities. Here are a few tips that can help you improve a weak SEO strategy that is costing you missed opportunities.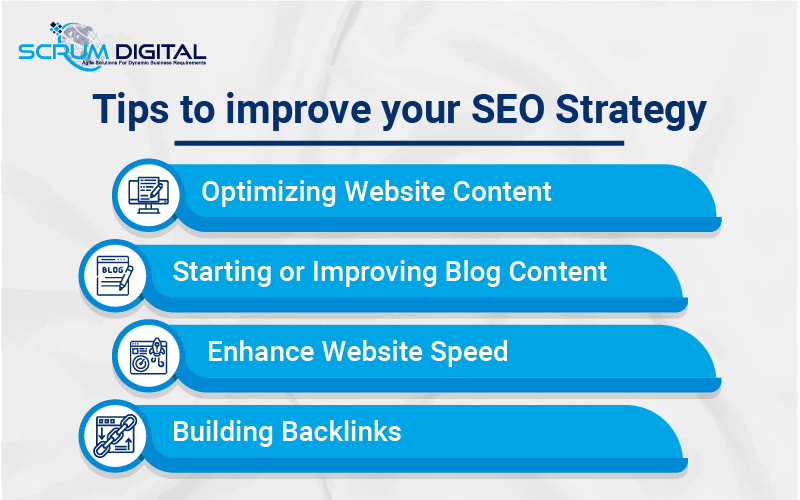 1. Optimizing Website Content
The first and foremost way to improve SEO strategy for your senior living community website is by auditing the website content and looking into the keywords you are ranking and you are supposed to rank. On-page and off-page SEO services help in improving the visibility of your website.
Conduct thorough keyword research
Optimize headlines, URLslugs, and metatags with relevant keywords
Adjust the appearance or words of your CTA if the audit states that most audiences are ignoring your CTA
Optimize the content for mobile users
While keywords do play a significant role in website visibility, you must not focus on keyword stuffing without adding value through content. RankBrain is a Google algorithm that can detect such content and impacts the website's visibility drastically. If you want to generate leads through a website, you must maintain a good balance between keywords and value to drive a specific set of audiences to your website.
2. Starting or Improving Blog Content
Blogs have become the gold mine for businesses to drive organic traffic to their website. If you have not benefitted from SEO services for your senior living community, adding SEO blogs can help in reaching out to a wider target audience.
If you already have some blogs, you must check the following points to detect the flaw in your blogs.
Are the blogs relevant to your website?
Are you specific about the target group?
Do your blogs have enough relevant keywords?
Is the content easy to read and understand?
Is the content mobile-friendly?
Do your blogs add value to your audience?
Blogs serve as a great source of organic traffic thereby generating more leads. It is essential to provide value-rich content for your target audience to enjoy the benefits of lead generation through SEO services.
Also Read: Digital Marketing Trends for Senior Living Communities
3. Enhance Website Speed
Most visitors, who may be interested in your senior living community, may leave your website if it takes too much time to load. Website speed also impacts your search engine ranking as most search engines focus on improving customer experience by helping them reach responsive websites.
To improve website speed, it is essential to invest in a reliable hosting provider. Apart from that, you must make your website responsive to mobile. Optimizing scripts, plug-ins, images can further enhance website speed. You must remove spam comments and broken lines that may otherwise slow down your website.
4. Building Backlinks
SEO services usually include link-building as their services. Guest posting is a common way to build backlinks. If you have a weak SEO strategy, you can always improve it by building links to high-quality sources.
It is not recommended to 'buy' links. Always opt for building links to sources that are relevant to your domain. You may reach out to bloggers to build credible links for your senior living community. While it adds to your credibility, backlink building also enhances awareness and helps you reach out to more qualified leads.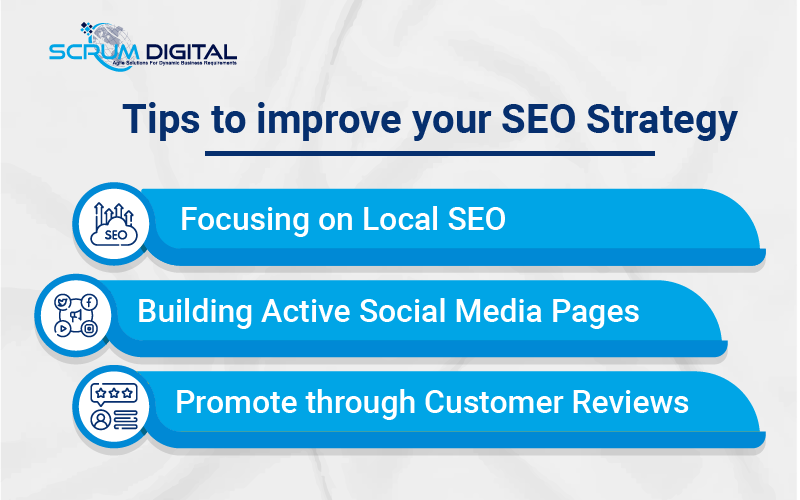 5. Focusing on Local SEO
Optimizing your website and content for your geographical location helps you rank higher when people are searching for " X near me". Optimizing your content for the senior living community for local searches can benefit your SEO strategy thereby leading to a better online presence and greater lead generation.
You may also enlist your senior living community on Google business listing and other online directories to improve the chances of appearing in relevant searches.
Also Read: How Digital Marketing is Helping Senior Living Communities?
6. Building Active Social Media Pages
While SEO does not have a direct link to social media marketing, it is somewhat interlinked. Active social pages have often been linked to higher search engine ranking. The more active you are on social pages, the higher is the chances of improving your search engine ranking.
Moreover, social media is also an excellent medium that helps you reach out to a larger audience thereby boosting your SEO lead generation purpose.
7. Promote through Customer Reviews
Customer reviews serve as an excellent boost to your SEO efforts. It also impacts your Google ranking. If you want to enhance the online presence of your senior living community, you can ask your existing clients to drop a review online.
Customer feedback also boosts your SEO as most customers unknowingly use the most search keywords thereby enhancing your search engine ranking.
The Bottom Line
A strong SEO strategy is a must for all senior living communities. If your community is seeing a drop in new resident leads, a weak SEO strategy might be to blame. This blog post will teach you how to improve your SEO strategy so that you can attract more leads for your senior living community. We hope you found this post helpful and that you'll share it with anyone else who is struggling with a weak SEO strategy.
If you have any other questions or concerns about your SEO strategy, you can get in touch with The Scrum Digital team. We have been serving multiple senior living communities, assisted living communities, and nursing homes with robust digital transformative services like PPC services, SEO services, social media marketing, etc. over the decades to help them grow and enhance the quality of life in the community.