Senior living communities have become a significant part of American retired lives. According to the census, a larger fraction of the American population, almost 100 million, will be over 65 years old by 2060. Therefore, it is needless to say senior living communities must adopt digital marketing strategies to promote themselves and reach out to a wider potential client base.
With more than 4 billion active internet users, digital marketing has become an inevitable investment that produces remarkable results. Unlike traditional marketing, digital marketing services for senior living communities enable them to showcase their amenities, medical facilities, and quality of life in a concise and presentable way to a large number of ideal clients at affordable rates.
Let's look into the aspects of digital marketing that help senior living communities to improve their marketing results.
1. SEO Services To Improve Online Visibility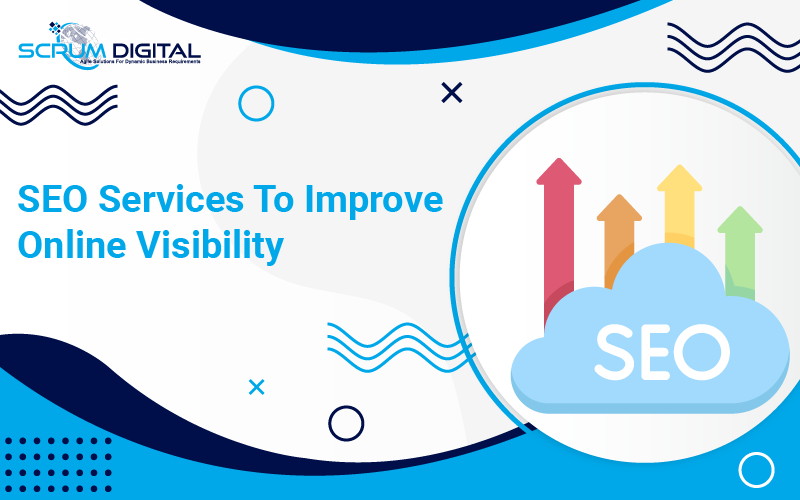 When working on enhancing your online presence, it is essential to work on SEO. Making your website search engine optimized ensures a better ranking on search engines and thereby improved visibility for related searches. Opting for reliable SEO services maximizes the visibility of your senior living community by inserting relevant keywords and optimizing the content such as blogs, location pages, etc. on your website as per SEO standards.
SEO services help you to drive traffic to your website by appearing on relevant searches thereby generating qualified leads. Optimizing your website as per your geographic location further enhances your visibility for searches specific to your branch location. If your senior living community has multiple branches, it is always a good idea to create individual location pages for the application of SEO thereby improving your chances of hitting the ideal target audience.
SEO services also focus on enhancing your website loading speed and mobile responsiveness which play a significant role in keeping your audience engaged.
2. Social Media Marketing To Enhance Engagement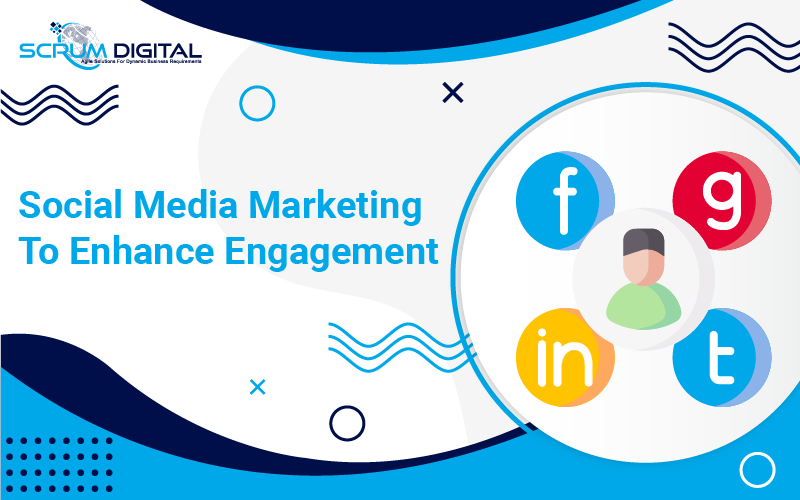 Social media serves as an excellent platform for promoting your senior living community. More than 70% of Americans between the age of 50 years and 65 years are actively using social media platforms like Facebook today. Also, young generations are becoming tech-savvy and they are active on multiple social media platforms such as Instagram, Facebook, etc. Therefore, social media is the best way to reach out to new prospects and children who are looking for senior living facilities for their parents.
Social media marketing is extensive and strategic work and investing in professional social media services is the wisest decision you can make for your senior living community. Social media services involve the creation of content calendars, social media posts, and enhancing engagement on social media accounts or pages. It is essential to strategize the social media campaigns to intrigue new prospects to schedule a tour or book your facilities. Posting personalized social media posts such as pictures of events at your senior living community or medical check-ups etc. can help your prospects gain an idea about the experience and it may trigger them to contact your senior living community.
3. Online Reputation Management To Protect Your Reputation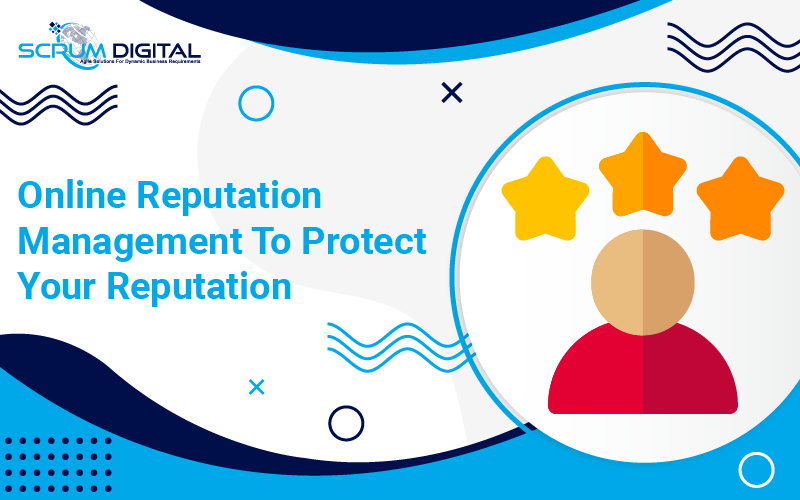 Online reputation management involves monitoring the reviews, responding to issues and negative reviews to maintain a good reputation for your senior living community online to attract interested prospects. Scrum Digital is a reliable online reputation management company that helps senior living companies to build goodwill through online reputation building.
Online reviews serve as social proof for your senior living community. Any prospect would read reviews before availing your facilities as they would be interested in listening to the experiences of people who have already been there. While positive reviews build reliability, negative reviews can deflect people from choosing your community. It is essential to hire an experienced online reputation management company that can address such negative reviews and fix the damage.
Not addressing a negative review or issue can flare up the public audience and thereby drastically damage your reputation in just a few minutes. Therefore, you must take your online reputation seriously and ensure quick management of any online issue.
4. PPC Campaigns to Target Wider Audience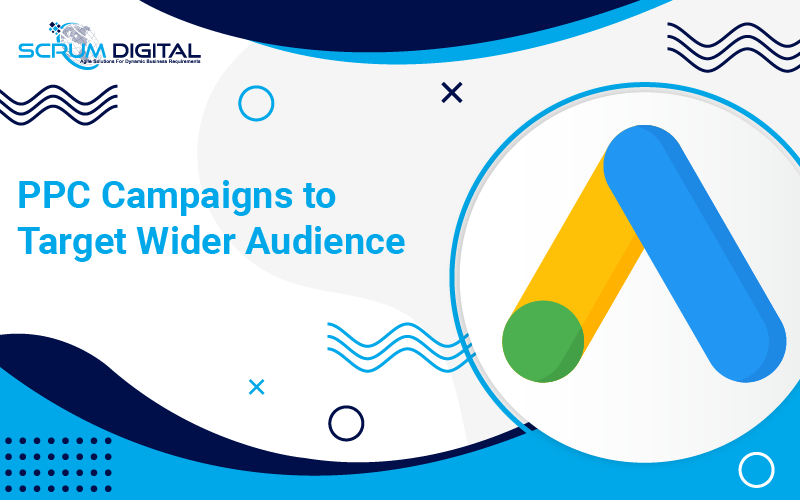 Pay-per-click (PPC) campaigns are the most cost-effective digital marketing option that drives traffic to your website and generates quality leads. A PPC management company designs a structured campaign that targets and retargets people who have an immediate need or buying intent thereby lowering your cost per move in.
PPC management is essential to ensure relevant ads are displayed as per your geographical location. The best aspect of PPC campaigns is that it exhibits immediate and measurable results. You can further cut down cost per move in by mentioning 'pricing' in your Ads copies so that only people who can afford can reach out to your senior living community. Another way of cutting down costs for PPC campaigns is to stop displaying your ads to people who have already filled out your contact form.
5. Other Digital Marketing Scopes To Fetch Better Results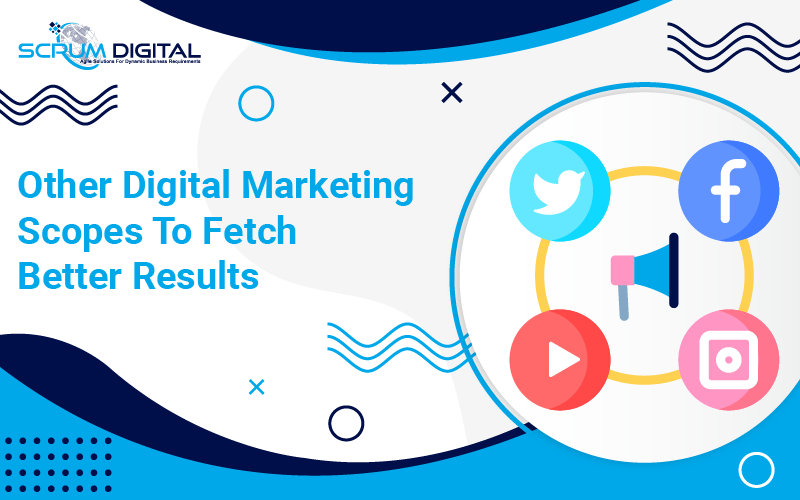 Investing in content, email and promotional videos can further enrich the digital marketing efforts for your senior living community. Blogs have become a great source for driving traffic to your website. Content marketing is trending today for reaching out to the target audience without pushing them to make a purchase.
Email has always been a good way to connect and communicate with your potential clients. Email marketing campaigns are relevant even today and will remain relevant in the future as it helps in spreading awareness and communicating information to potential prospects.
Video marketing and advertising serve well as today most content consumptions online are in form of video. Creating promotional videos to showcase your amenities and people sharing their experiences in your senior living community can help you generate quality leads.
The Bottom Line
Digital Marketing is the most cost-effective advertising investment that assures results that can be measured. Scrum Digital is a leading digital marketing company that has fetched remarkable results by providing social media campaigns, online reputation management, PPC campaign management services for global senior living companies. With affordable pricing packages, it offers dedicated digital transformative services that have helped senior living companies not only attract potential clients but also to improve their quality of life.
Why choose Scrum Digital as a digital marketing partner for your senior living community?
Scrum Digital has been a companion to multiple senior living communities, independent living facilities, and skilled nursing homes over decades to help them meet the current prospect needs through effective digital marketing efforts. With a team of experienced digital marketers, we have provided the following services to the senior living communities.
Optimization of Content through comprehensive SEO services to increase online visibility.
Strategic PPC management to drive website traffic.
Proactive online reputation management to improve engagement rate.
Social media management to ensure effective communication with prospects.
Intuitive promotional video to generate leads.
In a nutshell, Scrum digital ensures enhancing the reach of your senior living community in a meaningful way. We assure you the following benefits when your senior living community entrusts us with digital marketing services.
A dedicated team of expert digital marketers who understand your goals and objectives to formulate effective campaigns.
Quantifiable results that assure that every penny you spend on our services is worth it.
Transparency in dealings to establish a long-term association.
Scrum digital also offers web and mobile application development services so that you do not need to look for other vendors to meet your IT needs. We have always served senior living communities with high-quality digital solutions to add value to their lives.