Since mobile applications have become indispensable and more convenient than websites, startups should adopt trending app ideas and easily roll out their businesses.
Undoubtedly, 2023 will see a rise in the number of mobile apps available on the Google and Apple play stores. So, if you want your startup to make a spot-on impact on the target audience, adopting one of the unique app ideas 2023 sounds more feasible.
But with so many different ideas available, it is impossible to make the perfect selection. Therefore, we have prepared a listicle of the 15 best ideas for app development that can help your startup become successful and achieve an incredible online reputation in the digital market.
1. Custom Interior Designing Application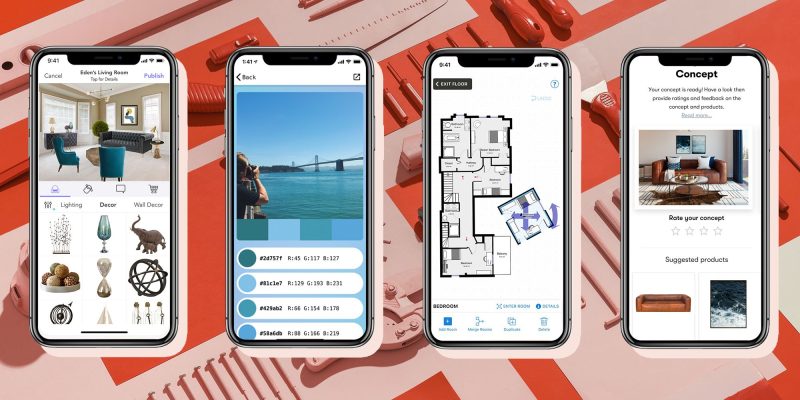 One of the best app ideas for starting your career as an interior designer is the AR-based designing app. It will incorporate new technologies like virtual and augmented reality.
It can help you place the furniture at different locations, paint walls with varied colors, hang the curtains, and perform several other tasks to check whether the interior design is as per the client's requirements.
It can also include AI based designing engines with which custom designs can be added to the room or any other kind of interior space. This will help interior designers to understand customers expectations and accordingly produce the designs that will help meet their requirements.
2. NFT Mobile Marketplace
With the growing demand for a mobile-based marketplace to buy or sell NFTs, this is a fantastic mobile app idea for startups.
It will allow traders and investors to buy and sell different NFTs, check the market status, track the price action movement, and even run different trade analyses to maximise the gains.
3. Blockchain-Based Medical App

An electronic medical bank based on blockchain will be ideal for storing different documents with maximum privacy and ease. Users can log in to the app and view prescriptions, medical bills, test reports, insurance claims, etc.
4. Blockchain-Chain Transaction App
Blockchain can be integrated with the mobile application to collect and store information about different transactions done by a user. The ledger will be immutable, meaning no one can manipulate the stored transactions. Plus, it will establish more transparency and safety for the users and their transaction records.
5. Virtual Touring App
One of the best ideas for an app is the virtual touring mobile application. It can have used in the tourism and real estate industry. From the name itself, you can understand how one can give a tour of any place or property in detail while easily communicating with the clients
6. Virtual Classroom App
With online education becoming popular, virtual classroom software is one of the best app ideas to make money. Students can attend classes through the application, communicate with teachers one-to-one, and even complete their studies.
7. Document Scanning App
Another wonderful app idea to launch a startup business in 2023 is the document scanning application. Instead of opening a shop and buying different scanners, you can easily develop a scanning app that will scan all the documents in different formats, including PDF, PNG, JPG, and more.
8. Live Tracking App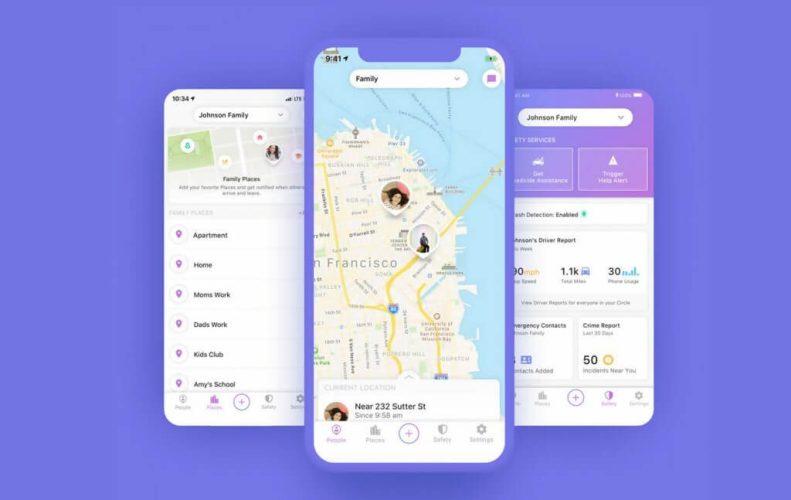 One of the trending app ideas for beginners is the live tracking app for cabs, trains, flights, and buses. When passengers board the vehicle, they can switch on the app and track their locations, check the distance left to be covered, real-time traffic conditions, and so on
Live tracking app can be implemented with several transportation companies, private car rental companies, and even for individuals.
It needs to be connected with the GPS or Google Maps so that one can pinpoint the real-time location with maximum accuracy and precision.
Plus, it should also be integrated with the contact list so that one can easily dial the emergency number and inform someone during any kind of accident or mishap on the road.
9. E-vehicle Connected App
With IoT being integrated with electric vehicles, the best mobile app development business idea will be to launch the e-vehicle-connected app. Multiple drivers can connect their vehicles thanks to the inclusion of IoT-embedded systems. This can prevent accidents, help know the exact locations, and more
This particular application will help drivers to know what the current status of other cars are, drive safely at night time or taking blind turns, and even protect themselves and their passengers from any kind of accidents.
10. Restaurant Recommendation App

Another wonderful app idea is for recommending users about the best restaurants. One can filter the choices based on dine-in or takeaway, cuisine, dishes, earliest delivery, cost, etc. Several tourist and travel companies use the recommendation apps for finding restaurants and guiding their clients properly.
Plus, restaurants will be able to register themselves with these applications to get more visibility and popularity for travellers and locals. It won't have too many restrictions as that of GMB or Google My Business, which is why the restaurant recommendation app will have a higher success rate
11. Virtual Trial Room App
You can also develop a virtual trial room where people can try on the dresses and apparel found on online platforms and check if the dress has a perfect fit or not.
12. GPS-Based Finder App
One of the best ideas for app development is to launch the GPS-finder app. It can be based on the nearest supermarkets, medical shops, grocery shops, ice cream parlours, and more
13. Travel Planning App
The travel planning app will allow users to book flight tickets, accommodation options, and the transport medium. In addition, one can also design an itinerary perfectly.
The travel app will be quite successful because most people who like to travel frequently around the world or go on multiple business trips in a month struggle with ticket booking, hotel room booking, finding the right transportation, and even making itinerary plans.
Therefore, the travel app should have multiple portals at the same platform, allowing people to book different kinds of tickets and rooms, find the best transportation way, best restaurants to eat in a particular city or county, and so on.
In other words, we can say that the travel planning app will be a virtual friend or guide for travelers when they land on an unknown land.
14. Virtual Dating App

The most unique and popular business app idea will be that of the virtual dating application. People can upload pictures, choose the distance from which they can find partners, and so on.
Take examples of Tinder or Bumble that have already set the bar quite high. These applications will not only bring people together from across the world but also help them to have some fun, find their partners, and even act as a social media platform.
However, to make the perfect virtual dating app, it is essential to incorporate social media channels, GPS modulated distance setting portal, and absolute privacy for the chat rooms. Also, authenticity and genuineness of the user profiles will play a crucial role in the popularity of the dating app
15. Metaverse Real Estate App
Last but not least, you can also create a mobile app and integrate metaverse. Next, users can use the metaverse to invest in virtual properties through NFTs.
This will give all the buyers and investors more control over their real estate assets, or in other words you can say that they will have complete control and ownership.
However, in the metaverse, investors and real estate agents won't be able to transfer the title or ownership to another person using NFTs. Instead, they will be allowed to sell or buy lands based on their valuations measured in non fungible tokens.
Conclusion
Now that you know some of the best unique app ideas for 2023, making a choice won't be difficult. Ensure to connect with the best development team that can develop an innovative approach to incorporate the latest technologies in the app.