Mobile application development has been transforming businesses for quite a while now. It doesn't matter which industry you belong to, a mobile app has become a necessity for all verticals. A company must incorporate the latest mobile app development trends and extend its marketing strategy in order to gain traction towards optimum growth and reach its target market. You can do this by outsourcing it to a reputed mobile app development company.
Keeping up with such a competitive environment requires constant innovation. No matter what type of mobile app you develop or what type of business you run, you should keep up to date on mobile app trends. If you do not incorporate these trends into your apps, yours may become obsolete. An application development company will help you deliver applications made with the latest innovations.
There is a growing demand for new content, which is resulting in the development of apps at a faster rate than ever before. Apps today must have friendly, straightforward interfaces to appeal to consumers. Creating an app for your brand can help you reach the tech-savvy customers of today. Here are some of the emerging trends in mobile app development that you should be on the lookout for.
1. IoT App Integration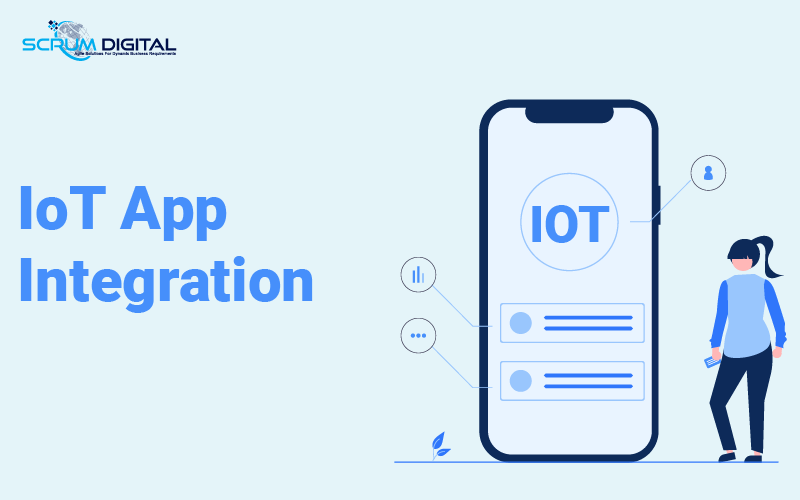 There is nothing new about the Internet of Things (IoT). Mobile penetration is on the rise across a wide variety of sectors and categories, creating seemingly endless opportunities for IoT. Partner with good IoT application development services for better mobile app development.
As technology improves our everyday lives, people have become accustomed to using it.
In the Internet of Things, devices are connected to the Internet, providing convenience and automated control to consumers. IoT integrated with mobile apps is a perfect example of IoT and smart home technology.
Remotely adjusting the thermostat, locking or unlocking front doors, and connecting to security systems can all be done using mobile apps. Connecting appliances such as refrigerators can also be done using mobile apps. By the end of 2022, the global Internet of Things market is predicted to cross $260 billion.
2. Incorporate 5-G Technology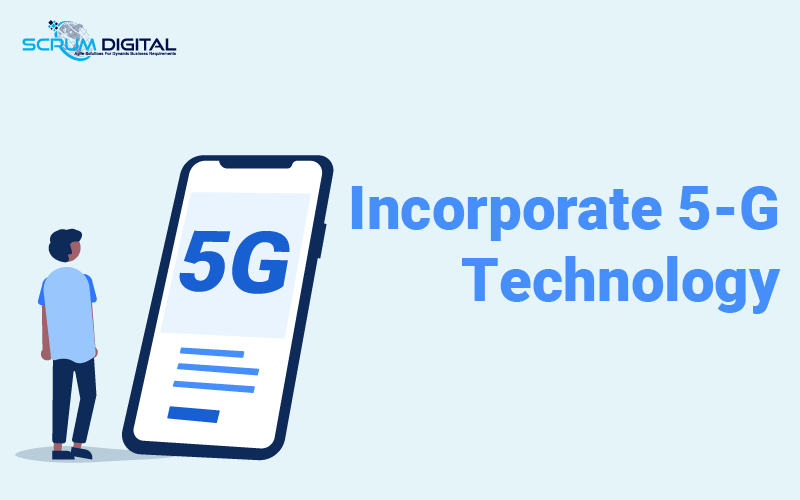 5G-enabled devices have been making their mark since the end of 2021. As a result, companies have begun implementing 5G at full scale. With 5G, speed and efficiency are expected to increase substantially. The latency was reduced from 50 milliseconds (4G) to 1 millisecond as well.
5G technology can help developers create apps that are faster and more responsive. In addition, new features can be added without negatively impacting performance. Furthermore, 5G technology provides better opportunities for augmented and virtual reality, artificial intelligence, the Internet of Things, and machine learning.
However, 5G's rollout is being hampered by many problems. Among them are government policies, hardware barriers, and software to support the entire network. Even though 5G won't be available for quite a while, most companies aren't waiting. The companies have already begun testing pilot projects and even reached an early stage of deployment for a few of them.
3. Applications for Foldable Devices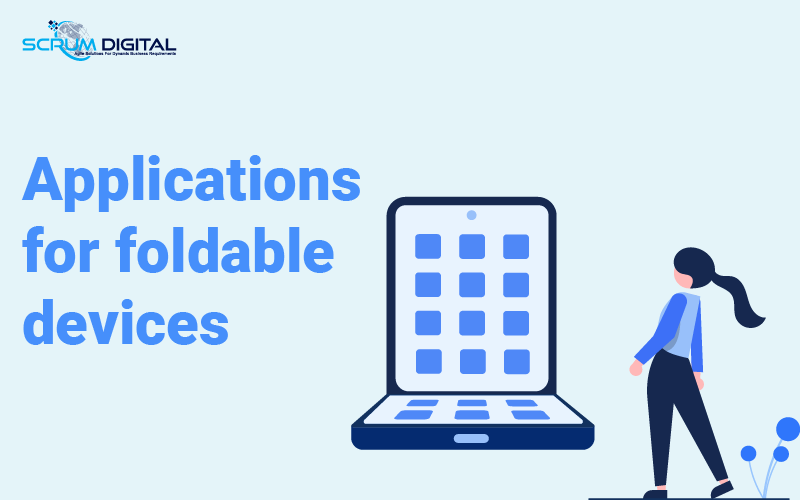 In the coming years, things will change, and foldable devices will make up a huge portion of the overall smartphone market. Therefore, you need to wisely select the right mobile app development company that will meet your standards. You must develop apps that work seamlessly on foldable devices but it is going to be a little challenging without the right partner.
It's easier to experience a detailed and immersive experience on a larger screen. But using multi-windows, a user can perform multiple tasks simultaneously. Streaming apps and gaming apps can take advantage of the foldable devices by simply increasing the size of their screens – or by providing additional information and controls on the screen. Thus, mobile app development trends in 2022 will include creating apps that are screen-centric, especially for foldable devices.
4. Mobile Wallets – Need of the Hour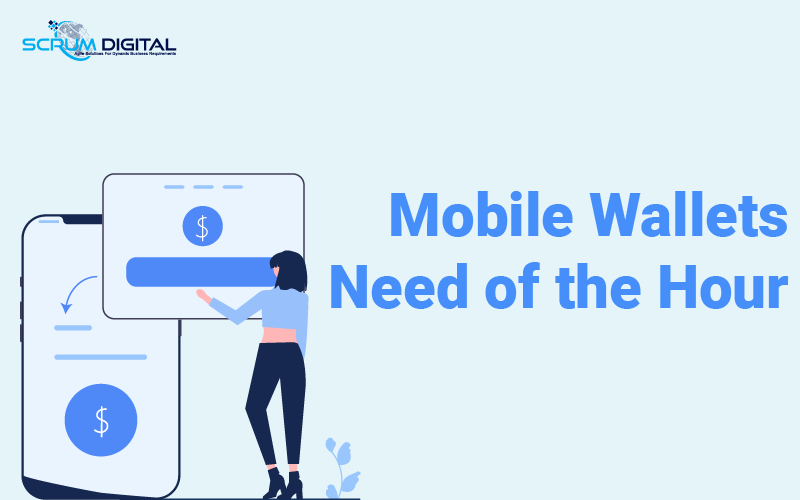 We adopted digital-first lifestyles after the pandemic forced us to change. Almost everything is now done online, from shopping for groceries to paying for services. The advent of mobile wallets has simplified online payments.
Whenever we transfer money online, service providers will improve their products and make them more secure. When it comes to mobile wallet development, security is one of the primary concerns. The post-pandemic social distancing leads to contactless payment solutions such as Apple Pay and Google Pay. It is expected that security and ease of payment will drive innovation in this sector, making mobile applications a vital trend in the future.
5. Use of Beacon Technology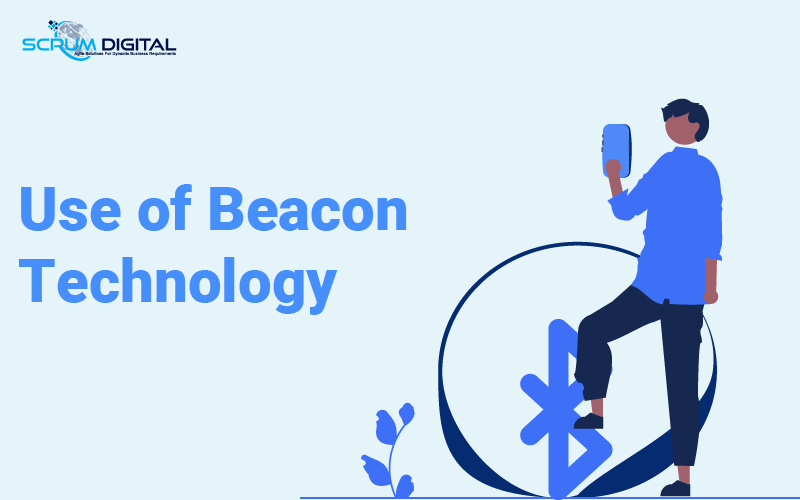 By using your phone's Bluetooth, beacon technology can identify the proximity of any store, museum, or other business. By 2024, the technology could reach $10B in revenue. The growth of proximity marketing among businesses provides a major opportunity for personalizing application marketing.
Bluetooth Low Energy (BLE) signals are sent by the beacon when your phone enters a guide zone. The application then launches when you enter a guide zone. A user can view all items in a store and/or shop through an application, whatever the application's design supports. With this technology, brands and businesses can offer personalized services to clients at their fingertips, making them closer to their customers. As mobile devices become more powerful, IoT and edge sensors become more prevalent. We'll be able to interact with the world around us in a completely new way with beacon technology.
There are a few other innovations in app development, such as AI, AR, VR, mobile commerce, and chatbots. All these technologies can be incorporated well by a reputed and trustworthy mobile app development company. Scrum Digital is one of the most reliable application development companies which constantly strives toward innovation. With more than a decade of experience, they have catered to a diverse range of clients across many sectors.
Visit the website https://scrumdigital.com/ and get a free consultation today!