With the increasing reliance on mobile technology, it's no surprise that businesses are turning to mobile apps to connect with their customers. One of the most in-demand types of mobile apps is for medicine delivery services. According to estimates, the global e-pharmacy market is expected to reach a CAGR of 16.8% and reach $206 billion by 2028, up from its estimated $68 billion in 2021.
While developing a successful medicine delivery app can be challenging, there are steps you can take to make it a success. One strategy is to create a website that allows users to easily fill out a form with their personal information, list of symptoms, and desired medication. The form can then be sent to the closest pharmacy, where the user can be contacted to schedule an appointment for pickup.
Developing an effective online medicine delivery app requires a great deal of attention to detail. Every aspect of the app should be thoughtfully designed with the user experience in mind. This app should allow users to easily find, order, and pay for medications all in one place. When designing the app, developers should consider options such as a loyalty program, user feedback surveys, and secure payment processing to ensure customer satisfaction.
Additionally, features like same-day delivery and customer support should be included to further streamline the customer experience. Integrating these aspects into the app will help create an easy-to-use platform that people can rely on for their online medicine needs. Let's take a look at some key considerations for creating an effective online medicine app. 
Best Way to Develop an Online Medicine Delivery Mobile App
1. Design and User Experience
When developing an online medicine delivery mobile app, the design and user experience should be a top priority. The user experience should be intuitive and easy to use so that users can quickly find what they need without confusion or frustration. The app should also be visually appealing to draw users in and keep them engaged. Additionally, the design should be optimized for both iOS and Android devices so that all potential users can access the app without issue. 
2. Security Features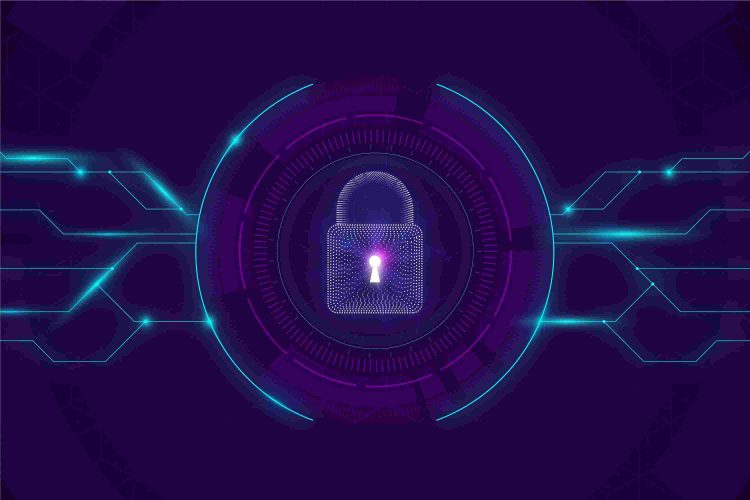 Another important consideration when developing a medicine delivery mobile app is security features. Customers will want assurance that their personal information is secure when using the app and that their payment information is safe from fraud or theft. It's crucial to incorporate robust security measures into your system in order to protect your customers and build trust with them. Some common security features include two-factor authentication, encryption protocols, access control systems, and secure socket layers (SSL). 
3. Integrations
Your medicine delivery mobile app should have various integrations to ensure smooth functionality across multiple platforms. Integrations such as GPS tracking allow customers to easily track their orders from start to finish while also providing accurate updates on estimated arrival times. Integration with third-party payment providers such as PayPal or Stripe allows customers to make payments directly within the health app online without having to leave the platform altogether. Other important integrations include customer support systems like live chatbot or ticket management software that allow customers to quickly get help when needed without any hassle or delays.  
The benefits of online medicine delivery apps for both users and pharmacists.
Online Medicine Delivery Apps for Users
1. Accessible
As eCommerce services have become so commonplace, nearly everything, including medicines, is now available via on-demand apps. In order to order medication without having to visit a shop or risk not getting it, people want a user-friendly system.
2. Discounts and Deals
With online medicine apps, it is possible to receive medication delivered to your doorstep without any upfront costs, and these platforms often offer discounts that are not typically available at physical pharmacies.
3. Keep Track
A push notification from an online pharmacy informs the customer whether their medicine is available online. There is no need to visit several local pharmacies to check.
4. Access to Information
Most medical schools do not cover all the details of medicines and their effects on the body. Components, dosage, and adverse effects are all available online.
5. Advice From Experts

By using medicine order online delivery applications, customers can easily post prescription medications digitally and request counseling sessions from healthcare professionals to learn more about medications, prevention of specific diseases, and some helpful tips. 
Online Medicine Delivery Apps Pharmacists
1. Geographical Freedom
In order for chemists to grow their business, they must reach out to customers from around the world. By doing so, they can conquer geographical barriers, expand their audience, and increase the number of customers.
2. Large Market Presence
By meeting their medical needs, they can gain repeat customers and expand their customer base. Furthermore, by offering new discounts and integrating a points system, they can attract a devoted following.
3. Easily Manage Inventory
These apps can update the inventory of these drug stores automatically, and they also provide pharmacists with expiration dates and other details that are useful to them and save them time.
4. Revenue Growth
The convenience of ordering from home and receiving medications almost immediately made possible by online pharmacies ensures exceptional customer service and increases sales.
5. Customer-Centric
Providing high-end services ranging from placing orders to delivering medications can help pharmaceutical companies improve the buying experience for their customers.
Different Types of Online Medicine Delivery Apps
1. Developing an App for Medicine Delivery
Using an operational model, consumers upload their prescribed medications to online stores and place orders with them. The online stores then inspect the product offerings and ship them to the individual who purchased the medications. Users then pay online.
2. Marketplace for Pharmacies
A marketplace offers suppliers a cooperative platform for selling medications. It is not a single pharmacy, but rather a portal that lets your consumers select from multiple providers and order their medications.
3. Retail-direct
Lastly, the applications take measures to eliminate any middlemen in the supply or shipment of medications. By directly contacting their clients, they can gain greater control over their business.
What are the Features of an Online Medicine Delivery App?
1. Customer Apps
The app should allow customers to register through their mobile numbers, email addresses, and social media accounts.

Customers can upload their prescriptions by taking a picture.

A customer should be able to check the details and descriptions of drugs, and the manufacturer, and compare prices before purchasing.

Alternative generic drugs should be found by naming brand composition in the app.

Customers should be able to place selected medicines or health equipment in their carts.

From both the product page and the cart page, customers should be able to place orders.

A tracking ID should allow customers to track the status of their orders.

Wallets, net banking, and cards are accepted for payments.

You can send push notifications to customers taking advantage of offers, deals, and promotions.
2. Featured Pharma Apps
Easily set up an

online medicine app

account for pharmacies.

Drug description, expiration date, and essential medication instructions should be easily managed by the pharmacy owner.

Images, costs, and categories can be added by pharmacists.

Customer-uploaded digitized prescriptions should be available for review by the pharmacist.

Pharmacy prices should be easily changed to meet dynamic marketing strategies.

Order history is the feature, where pharmacists can access order history by date, month, or past order.

Pharmacy staff can keep track of all payments in real-time integration.

Reviews and Ratings: Pharmacy staff can manage customer reviews and ratings.
3. The Admin Panel
An admin can check, manage and view all the ongoing orders, active pharmacists, customers, delivery boys, and total earnings on a dashboard.

All ongoing orders should be manageable by the admin.

A pharmacist can be managed (added, removed, updated) by an administrator.

Customers can be managed, broadcast messages, and notifications sent by admin.

A manage inventory and get notified feature that allows admins to manage inventory and get notified when products are running out of stock or nearing expiration.

Statistics and Reporting: Admin can create interactive reports and take further marketing actions based on operational data.
What is the Cost of Developing an Online Medicine Delivery App Model?
The cost of developing an app can vary greatly depending on a number of factors, such as the complexity of the app, the number of features included, the type of platform(s) the app will be developed for (e.g., Android, iOS, web), and the hourly rate of the development team. Generally, the cost of developing an app can range from a few thousand dollars to hundreds of thousands of dollars or more.
To get a more accurate estimate of the cost of developing an online medicine delivery app, it would be helpful to outline the specific features and functionality that you want the app to have, and to discuss your project with mobile app development companies like ScrumDigital.
Conclusion
Developing an online medicine delivery app may seem daunting at first but with careful planning and attention to detail, it can be done successfully. By focusing on designing an intuitive user experience, incorporating robust security features, and integrating various platforms, you can create an effective online medicine delivery app that provides convenience for both healthcare providers and patients alike. With these tips in mind, you are well on your way toward building an outstanding medicine delivery application! Are you in need of a reliable and experienced mobile app development company? Look no further than Scrum Digital! Our team of experienced developers will work with you to bring your vision for a medicine-focused app to life. Contact us today to get started!